James Satterwhite: Guitar, Fiddle, Mandolin, Banjo, Lead Vocals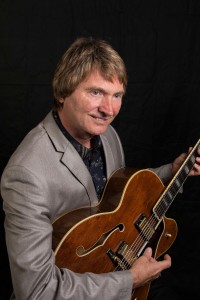 James Satterwhite, Hindsight Records recording artist, was inducted into the International Rock-A-Billy Hall of Fame August 9, 2014. He has performed with Jerry Lee Lewis, Percy Sledge, and has performed as band leader and Good Will Ambassador at international folk festivals in Canada, England, Scotland, France, Poland, The Netherlands, Greece, Italy, Germany and Costa Rica. He performed on the CBS 70th Anniversary of the Grand Ole Opry. Dr. Satterwhite is presently Director of guitar studies at the Nashville School of Arts. He endorses Epiphone Guitars, and D'Addario Strings.

John Frost: Bass Guitar, Lead Vocals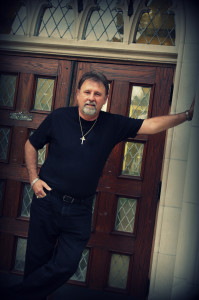 John started singing at the age of 12 with the Frost Brothers Quartet. He toured with the Imperials, J.D.Sumner and the Stamps Quartet and the Blackwood  Brothers. By the age of 15, John had recorded  6 albums vocally and played bass on many others. He performed with Larry Perigo and the Headliners and had the privilege of being a 19 year member of the Grand Ole Opry as lead vocalist of The Four Guys. John continues to record as a producer and vocalist. As a songwriter , he's  written "Step on Out", a title cut for the Chuck Wagon Gang entitled, "Gathered Together," "Somebody Prayed for me," and a hit song, "Fired and Filled Up."
Eric J. DiNenna: Drums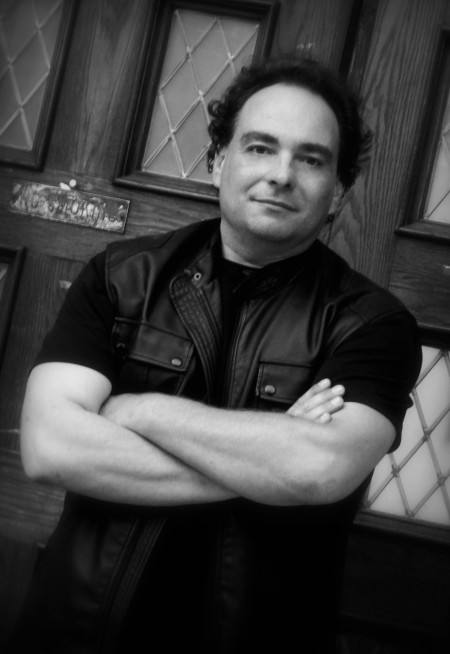 Eric has performed with T. Graham Brown, Al Green, Kathy Hunt, John Entwistle, Tony Sciuto, Ed King, The Winters Brothers, Chris Carpenter, Margaret Durante, Peking Opera, Uncle Sideshow, Defontes, Charles Walker, and Shaun Murphy. Eric has recorded for Chuck Defontes Records and High Heel in Baltimore, MD, the sound Kitchen in Franklin, TN and the following studios in Nashville: Dog Ear, Emerald Sound, Masterfonics, Colemine, United Artists, Sound Emporium, Tracking room, Music Mill, Ocean Way, and for Maypop music. Eric has performed on the following television shows: Charlie Daniels Roundup, MTV, Star Search, Sunset Beach, and promotions for Toyota and Fleischman's margarine. Eric has been heard on Sirius radio, XM, 103.9 the Buzz, 103.3 WKDF, and WIYY Baltimore. Eric has appeared in print in Circus Magazine and Rolling Stone.
Richard Griffin: Sax, Flute, Percussion and Lead Vocals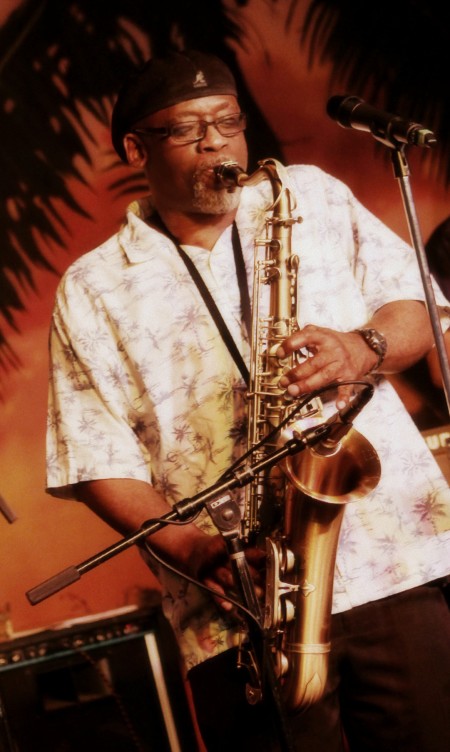 Richard Griffin has shared the stage with some of the finest musicians in the jazz and pop world.  Lonnie Smith, Tom Browne, Noel Pointer, Victor Wooton, The Memphis Horns, Steve Cropper, Millie Jackson, B.T. Express, Sister Sledge, Jeff Coffin and Kirk Whalum, just to name a few. His musical influences include Grover Washington Jr., Dexter Gordon, Maceo Parker, Stanley Turrentine, Charlie "Bird" Parker and others.  He received his music degree from Lane College in Jackson, TN and post graduate work in jazz studies at Youngstown State University (Youngstown, OH). He has performed for two U.S. Presidents, Bill Clinton, George W. Bush and other heads of state and dignitaries around the globe.  He is a retired veteran, with 30 years of service with.
Joe Turley: Keys, Harmonica, Sax and Vocals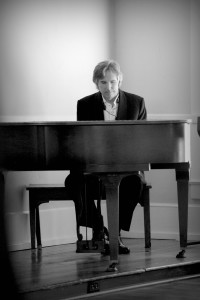 Joe has toured or recorded with Dolly Parton, Leon Russell & Edgar Winter, Waylon Jennings & Willie Nelson, Dick Clark's American Bandstand, Sweethearts of the Rodeo, Radney Foster, Margo Smith, Shelly West, Bobby Bare, Vassar Clements, Ray Sawyer & Dr. Hook and The Excello Legends.